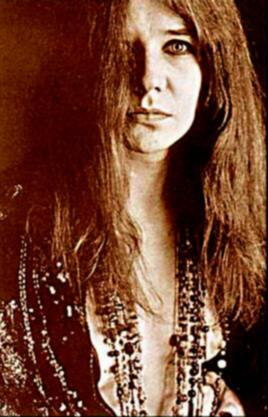 1969 [2009]
Kozmic Blues Band
Notes
N. CDs: 2
Janis Joplin: The Woodstock Experience (2 CD) [Limited Edition]
Audio CD (June 30, 2009)
Original Release Date: 2009
Number of Discs: 2
Format: Limited Edition
Label: Sony Legacy
ASIN: B0026BD2H4

Track Listings

Disc: 1 (I Got Dem Ol' Kozmic Blues Again Mama)
1. Try (Just A Little Bit Harder)
2. Maybe
3. One Good Man
4. As Good As You've Been To This World
5. To Love Somebody
6. Kozmic Blues
7. Little Girl Blue
8. Work Me, Lord

Disc: 2 (Recorded Live At The Woodstock Music & Art Fair, Sunday, August 17,1969)
1. Raise Your Hand (Previously unreleased)
2. As Good As You've Been To This World(Previously unreleased)
3. To Love Somebody
4. Summertime
5. Try (Just A Little Bit Harder)
6. Kozmic Blues
7. Can't Turn You Loose (Previously unreleased)
8. Work Me, Lord
9. Piece Of My Heart
10. Ball And Chain
Releases

2CD Sony Legacy 2009-06-30
Limited Edition
Reviews
Amazon
http://www.amazon.com/Janis-Joplin-The-Woodstock-Experience/dp/B0026BD2H4

Already a tremendous star, 1969 was a year of change for Joplin. Her legendary performance at Woodstock came just weeks before the of Kozmic Blues and both pointed to the new, exciting direction Joplin's music would take. The emotionally captivating performance, both live and in the studio, defined a moment and a legacy. 2 Vinyl replica mini jackets with inner sleeves (short liners), and a 16 x 20" poster. 10 previously unissued live tracks from August 16th, 1969 Woodstock performance. Includes 'I got Den Ol' Kozmic Blues Again Mama! studio album.
Alex Honda
http://www.amazon.com/Janis-Joplin-The-Woodstock-Experience/dp/B0026BD2H4
Janis is *ELECTRIC* At Woodstock!

Janis Joplin had to have been the hardest working woman in show business. You can hear it in her voice as it rips your soul apart! Of course she's no Teena Marie or Barbra Streisand as far as range is concerned, but Joplin had that one-of-kind voice that was brutally honest. On every song she sang, her soul spoke to the listener's.

This two-CD set of JANIS JOPLIN: THE WOODSTOCK EXPERIENCE is a prime example of this force of nature. The "live" Woodstock CD is worth the price of this set alone and runs 58:16 almost a full hour of concert material. The other CD is I Got Dem Ol' Kozmic Blues Again, Mama without the extra tracks (but those are included on the Woodstock CD with the exception "Dear Landlord").

The live Woodstock CD captures the frenzy that was in Joplin's performance as she rips through the sets like "Raise Your Hand," "Piece Of My Heart," and "Try (Just A Little Bit Harder)" where she screams and shouts like a possessed woman trying to drive the evil spirits away. She almost becomes delirious, ad-libbing here and there, but you get chills listening to her wail away on these songs that you can't help but cheer her on!

Joplin also slow things down a little (sort of) with "Kozmic Blues," "To Love Somebody," "Work Me, Lord," (which can be seen on Woodstock: 3 Days of Peace & Music Director's Cut (40th Anniversary Ultimate Collector's Edition with Amazon Exclusive Bonus Disc)), "Ball And Chain," and takes Gershwin's "Summertime" to a whole new level. Even though these are ballads, Joplin's voice oozes with soul, rage, pain and rock.

I like the engagement with the audience as Janice talks to them between songs and sometimes during the song itself. Incredible performance! And the announcer asking the crowd "Do you want some more?" and they scream out their approval. At the end of her set you can hear the audience screaming for more! It really allows you to experience the concert.

The set comes with the two CDs in cardboard replica album jackets with sleeves and housed in a larger cardboard package. There's liner notes on the sleeves for both CDs and comes with a mini-poster of Janis performing on one-side and the audience on the other.

"I Got Dem 'Ol Kozmic Blues Again, Mama" is the other CD in this set and it contains the studio recording of that album. Although the material is far more polished and controlled than the live CD, it still rocks with energy and feeling.

Get this set to find out what the hype surrounding Janis Joplin was all about.